5 IPL Players That Failed to Deliver on the Big Stage
Before the coronavirus shut down most of the world including India, IPL 2020 was on track to deliver the bangs that fans have to come to expect from the tournament. The tournament has grown into a beast unlike other and attracts players and fans from all across the globe. For cricket betting fans, the tournament is exhilarating as it offers plenty of betting opportunities in fast paced matches.
Even before the actual tournament begins, the hype for the event starts building up thanks to the IPL auction. A total of eight franchises, some owned by business moguls (Ambani) others by Bollywood royalty (Shah Rukh Khan) descend upon a room to bid for their favourite players. Rather than favourite the correct term would be 'players with the highest potential'. Each team brings enough money to the table to construct what they feel will be the winning combination.
In the last 12 years of IPL, franchises have added mega stars to their teams including 'Little Master' Sachin Tendulkar, Graeme Smith, Chris Gayle, Kevin Pietersen, Adam Gilchrist and much more. Watching these legends adapt and play in the shortest format of the tournament is well worth the price of admission alone. However, fans do expect these cricket stars to perform well with the ultimate goal of guiding their respective franchise to final glory.
However, lavish spending big players does not always pan out. IPL has seen a few superstars not live up to their potential. We have compiled a list of five such individuals that came with high expectations but ultimately fizzled on the T20 stage.
Ben Stokes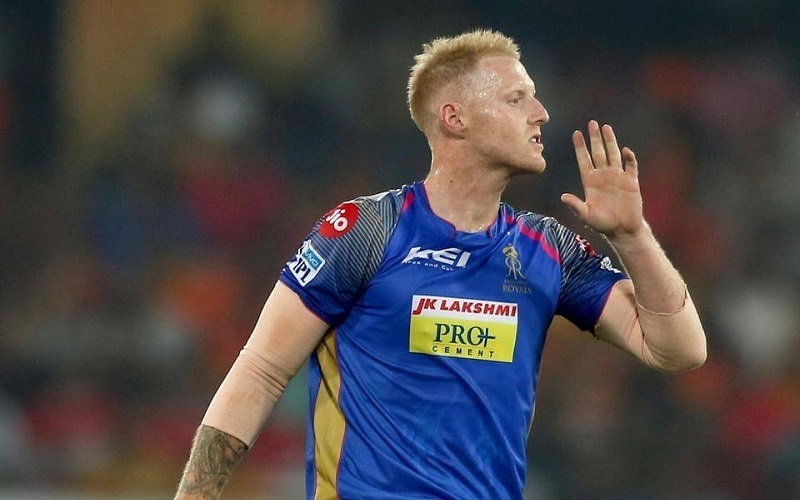 An instrumental part of the England squad that was successful in lifting the ICC World Cup in 2019, Ben Stokes was acquired by the now defunct Pune Rising Super Giants. The Giants were not shy in dishing out the money and paid a hefty sum of 14.50 crore in 2017 to acquire the services of the all-rounder. Fans were excited at the inclusion of Stokes who scored a total of 316 runs and grabbed 12 wickets in 2017.
The Giants team were soon disbanded after the successful return of Chennai Super Kings and Rajasthan Royals. The Royals were happy to pick up his contract and Stokes was inducted into their team for a cool 12.50.
Unfortunately for RR, Stokes has failed to deliver and has scored only 635 runs in 34 games at an average of just 22.67. He has been equally unimpressive in the bowling department with 26 wickets at an average of 31.07 with an economy rate of 8.25. The Royals have stuck with Stokes for IPL 2020 and only time will tell whether they will be able to reap the rewards of their investment this year.
Glenn Maxwell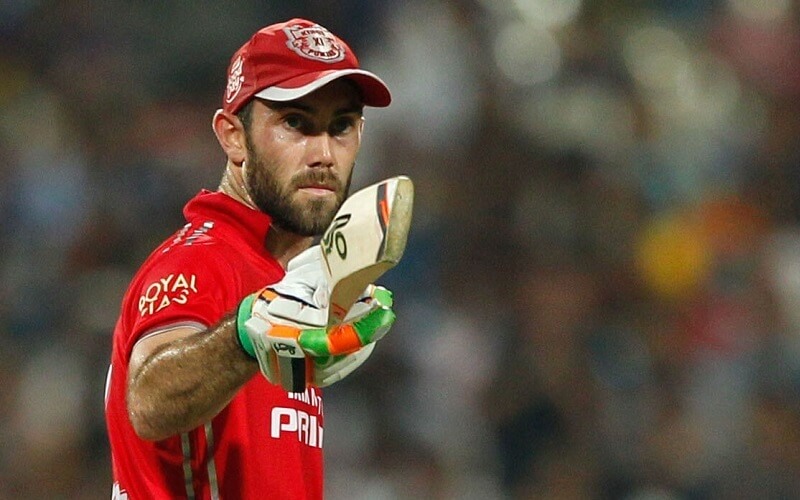 An Aussie who came with a reputation of being a big hitter, Maxwell was on the wanted list of several franchises when he first became part of the IPL. Delhi Daredevils were quick to realise his potential and scooped him up as a replacement for Travis Birt. Unfortunately, he only played a couple of matches for the Daredevils before he was picked up by the Mumbai Indians. The Indians paid 5.30 crores but once again he only starred in 3 matches before finding a new home with Kings XI Punjab.
Kings XI Punjab were happy to pay 6 crores for the Aussie power hitter who finally played 16 matches in 2014 season scoring 552 runs at a blistering strike rate of 187.75. The next three seasons were disappointing for Maxwell which saw a drop in both his strike rate and his batting average.
As luck would have it, Maxwell would wound up back at the franchise that he started his IPL career with which at this point had gone through a rebrand and was called 'Delhi Capitals'. Their faith in Maxwell turned out to be misguided as 2018 marked the worst season for the Aussie who finished with figures of 169 runs in 12 matches at a dismal batting average of 14.08.
In the IPL 2020 auction, Maxwell has been acquired by none other than Kings XI Punjab for an eye watering 10.75 crores. At this point we question the management team at Kings XI Punjab who continue to splurge huge amounts for IPL players that have failed to deliver in the past.
Do you think Kings XI Punjab have made a good call in buying Maxwell?
Pat Cummins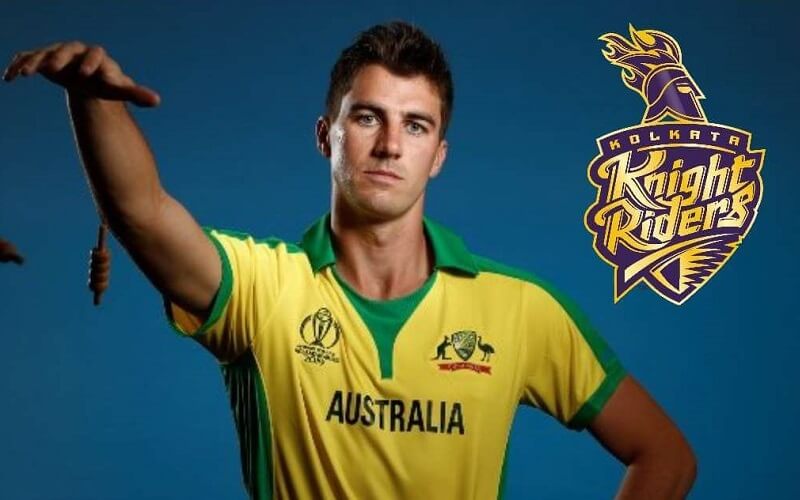 From one over rated Aussie to another, Pat Cummins made his way into IPL via Kolkata Knight Riders. KKR acquired the all rounder for 1 crore who only managed to play one game with them. In 2017, Cummins became part of Delhi Daredevils who splashed 4.5 crores. While his performance was not a complete failure, the franchise was not willing to retain him and released him into the auction pool.
The Mumbai Indians saw value in the Aussie and purchased him for over 5 crores. Cummins was unable to contribute due to a nagging injury that sidelined him for the entire tournament. As news of his injury started making rounds in the media, Mumbai Indians thought it would be wise to release him in the auction ahead of IPL 2020.
Despite grabbing only 17 wickets in 16 IPL matches, Cummins became the most expensive player in IPL history when he was acquired by KKR for an unbelievable amount of 15.75 crore. Maybe King Khan is looking to utilise his services in Bollywood as we cannot imagine why KRR would splash out such an enormous sum on a player that has failed to perform in recent years.
Yuvraj Singh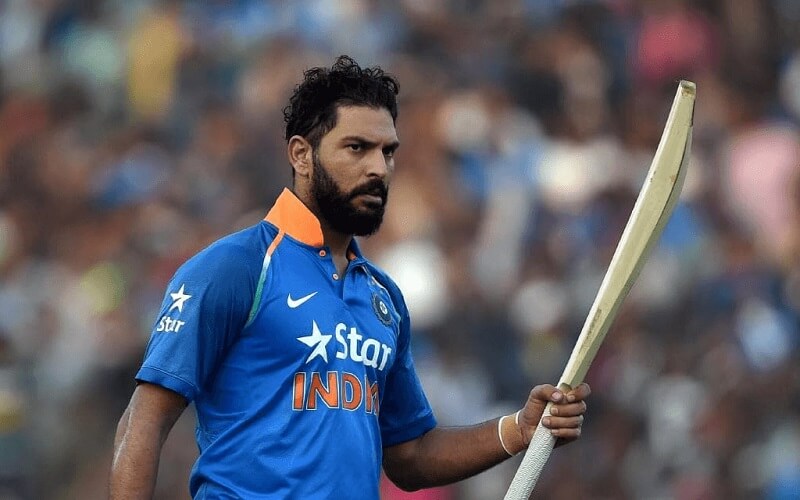 Move away from international players and you will find a handful of Indian cricketers that have been paid way too much money in IPL. First on the list is Yuvraj Singh who before joining the IPL was in devastating form. Fans of Yuvi will remember his onslaught of sixes on the hapless Stuart Broad in the T20 World Cup.
Kings XI Punjab were clearly aware of his batting ability and wasted no chance in including him into the squad, paying as much as 6 crores. Unfortunately for the Kings, Yuvi was unable to replicate his World Cup and failed with the bat for four consecutive seasons.
The now defunct Pune Warriors still believed in the batsman and paid 8.28 crores where he failed yet once again with the bat and the ball. Royal Challengers Bangalore tried their luck with Yuvi paying even more money than the Warriors (14 crores) but once again their investment went down the drain. Next up was the Delhi Daredevils who did not learn from the mistakes made by other franchises and paid even more money buying Yuvi for 16 crores.
In his very last season, Singh played for the Mumbai Indians but once again was unable to perform as expected. Finally, Singh said his good byes to IPL and ended his career with 2750 runs in 132 matches at a disappointing average of 24.77.
Sourav Ganguly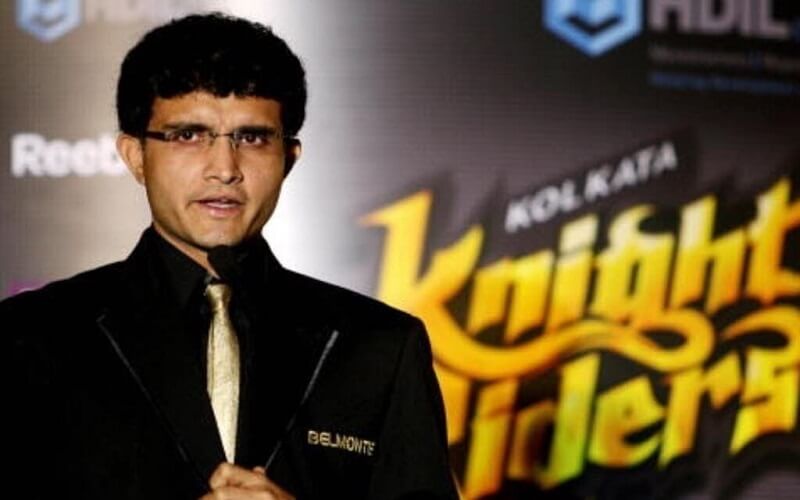 Last on our list of most overrated IPL players is current BCCI president Sourav Ganguly. Ganguly is one of the most revered captains to ever set foot on the cricket pitch. A left-hander with sublime timing, Ganguly was picked up by Kolkata Knight Riders for 7 crores. He was also made captain of the team which included an eclectic group of players including the temperamental Pakistani fast bowler, Shoaib Akhtar.
His stint with KKR was abysmal both as a captain and a batsman. KKR finished sixth in the inaugural season of the IPL and Ganguly could only muster 1031 runs in 40 games at an average of 25.77. He was ultimately released into the auction pool.
After being unsold in the bidding process, he became part of the now defunct Pune Warriors where he made just 50 runs in four matches. As an IPL player, 'Dada' failed to leave his mark on the tournament and eventually retired from the format scoring 1263 runs in 59 games.
That brings us to the end of this article of IPL players that failed to deliver as per their ability. Do let us know if we have missed out on any other players both international and national that were unable to perform as expected.
Also, have a look at our IPL section to view the latest cricket betting odds being offered on your favourite teams.
Title: 5 IPL Players That Failed to Deliver on the Big Stage
Posted On: 20/03/2020
Author: Tony Willets