Cricket Betting | Overview of the smartphone market in India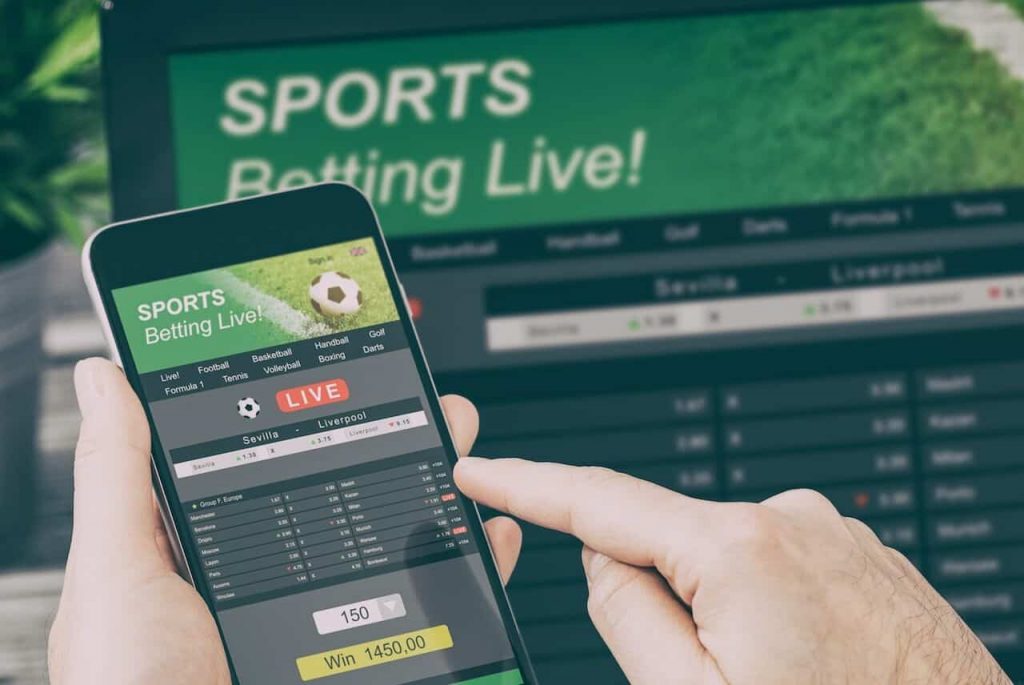 At present there are an estimated 300 million mobile users in India which places it second only to China (850 million). This makes it convenient for a cricket fan to engage in cricket betting without having to log onto their desktop or laptop. But what are the main factors that have contributed to smartphone penetration in India?
The increase in mobile use and ownership is mainly down to its affordability. Gone are the days when smartphones were in the hands of the rich and elite and when Nokia was the only player supplying phones to users in India.
Over the course of few years, India has seen several manufacturers enter the market including Xiaomi and Oppo which provide smartphones at a competitive price. This makes it easier for the common man to access several apps such that were previously unattainable.
How Can I Take Part in Mobile Betting?
Amongst apps such as Google Maps and Tik Tok, the users can now also access several cricket betting apps which once again makes it easier for them to place bets. More and more people are turning towards mobile betting as a more convenient way to wager than via their bulky computers.
Today you can place bets on your favourite cricket matches in one or two ways. You can access the cricket betting site using your mobile browser. All that is required in this case is to place the correct address and to have a fairly decent internet connection. More and more cricket betting sites have realised the importance of having mobile optimised versions of their site and some such as LeoVegas proudly use it as their slogan (King of Mobile)
You can also access the cricket betting site via an application (app) which can be present on either iOS or Android or both. Once again improvements in technology have made it possible for you to have several betting apps on your smartphone. This way you never have to compromise and can access the various betting apps to determine which one is offering the best rates.
Once again all of this achieved in a matter of seconds and does not require you to be near a computer. With cricket matches such as the IPL occurring at a fast paced, you might not always be near a computer but you are most likely to have your smartphone in your pocket. Mobile betting apps make it easy for you to place a bet at any time and from any location.
Cricket betting sites also ensure that all the markets that would be available to a desktop user and carefully transferred over to the mobile site and mobile app as well. You will be able to place a bet on markets such as man of the match, man of the series, highest wicket taker, method of dismissal and so on and so forth.
With a few taps on your smartphone, the bet slip is populated and the bet is placed. All you have to do is wait and hope that your cricket knowledge does not let you down and that the outcome you have placed a bet on actually comes true.
How Does Mobile Betting Work?
It is very easy to download the latest cricket betting app. Most reputable operators such as Betway and LeoVegas have apps that can be found on the Apple store. Google at present does not allow for gambling apps to be downloaded. However, bookmakers have found a way around this by getting the customer to download the APK file.
Don't let the name scare you, APK stands for Android Package Kit. It is the package file format used by Google to install and distribute their apps. These files come in handy when you are unable to access the Google Play store or when some apps are restricted to regions outside of your own. In this case, cricket betting apps are not allowed on the Google Play store so the only way to access them is via an APK.
APK files from trusted betting sites such as Royal Panda are perfectly safe and secure and will only take a few minutes to download. Once the download is complete, you will need to follow the instructions on how to install the app on your smartphone.
Once the app is fully installed and is ready to use, tap on the icon and you will be presented with a mobile app of your favourite cricket betting site. As is the case with every bookmaker, you will be required to create an account which takes about 5 minutes. Once you have created the account head over to the cricket section, select your desired match and then you are off!
With the IPL 2020 just around the corner, now is the perfect time to either install an app or to head over to the mobile version of the bookmaker's site. Given the increased competition between the bookmakers, nearly all will be willing to tempt you with special offers such as free bets. Take your time selecting the right bookmaker and once you have made a decision head over to their deposit page to add funds.
Why are Cricket Betting Apps so Popular?
Cricket betting apps are popular due to one main reason – convenience! We are living in the age of technology and are inherently glued to our mobile screens. Losing the smartphone for even a few seconds can cause panic attacks for some. As soon as we get a bit of downtime, we immediately gravitate towards our smartphones to check the weather, social media updates or the latest cricket scores.
With IPL 2020 just around the corner, there is no doubt in our minds that more and more people will be glued to their mobile phones in India. Whether that is to watch Rohit Sharma hit a six or to place a bet on hotly anticipated clash between the Mumbai Indians and Chennai Super Kings.
Should I Be Worried When Using Cricket Betting Apps?
There is no reason to worry when using mobile apps to bet on cricket. The apps come built in with rigorous security systems in place. These ensure that your sensitive data such as credit card numbers are never compromised.
Betting sites such as JeetWin, Bet365 all use the latest in 128-bit SSL encryption. These brands recognise the importance of keeping data secure and frequently update their apps to stay in line with the latest technology.
Despite this, we would always encourage you to only create player accounts on cricket betting sites that you find on cricketbettingpro.com. Each bookmaker that you find on the list undergoes rigorous testing from our team. We highlight not only the positives but also any shortcomings that these sites might have.
We will never compromise on safety and security and will never list a site that we feel can harm you in any way. At the end of the day, cricket betting should be an enjoyable experience and not one where you have to consistently stress about data security.
Is Live Betting Supported by Cricket Apps?
With the advent of T10 and T20 matches, the pace of the game has gone up considerably. The action is more frantic with odds of a T20 match changing more quickly than in an ODI (one day international) or test match. In order to keep up with the pace of t20 matches, you need to have easy access to the bookmaker. You should not have to run to your computer every time there is a slight change in the odds.
This is where betting apps are so useful. All betting apps support live cricket betting allow you to place live bets from anywhere and at any time. The odds on the mobile site or mobile app are continually being updated so you have all the information required to place sensible bets.
It does not matter whether a match is taking place in India or a foreign country, you will always have access to the latest odds allowing to place bets on a variety of betting markets.
Can I Use the Betting App to Access Online Casino?
Most betting sites operate an online casino as well. Examples of betting sites that have done a good job in terms of managing both products include Betway, Royal Panda and LeoVegas. My visiting their mobile site you will have the option of either playing their casino or sports product. You can switch between the two in a matter of few taps.
The best bit is that one player account will allow you to play multiple products. There is no need to create one for casino and the other for sports. You will be able to access casino games such as blackjack, poker, roulette and more using the same account.
Over the years, a new type of game has made its way to casinos called 'live casino'. As the name suggests, a live casino game allows you to interact with a real dealer replicating the feeling of playing at a land based casino.
In conclusion, cricket betting apps are here to stay and provide players with a more convenient way to place their bets. With IPL 2020 approaching, we would advise that you download or visit the mobile versions of the bookmakers on our site. Once the IPL has come to a close, you can always head over to their casino section to try your luck at poker!
Title: Cricket Betting | Overview of the smartphone market in India
Posted On: 15/04/2020
Author: Tony Willets