India through to the Women's T20 World Cup Semi Finals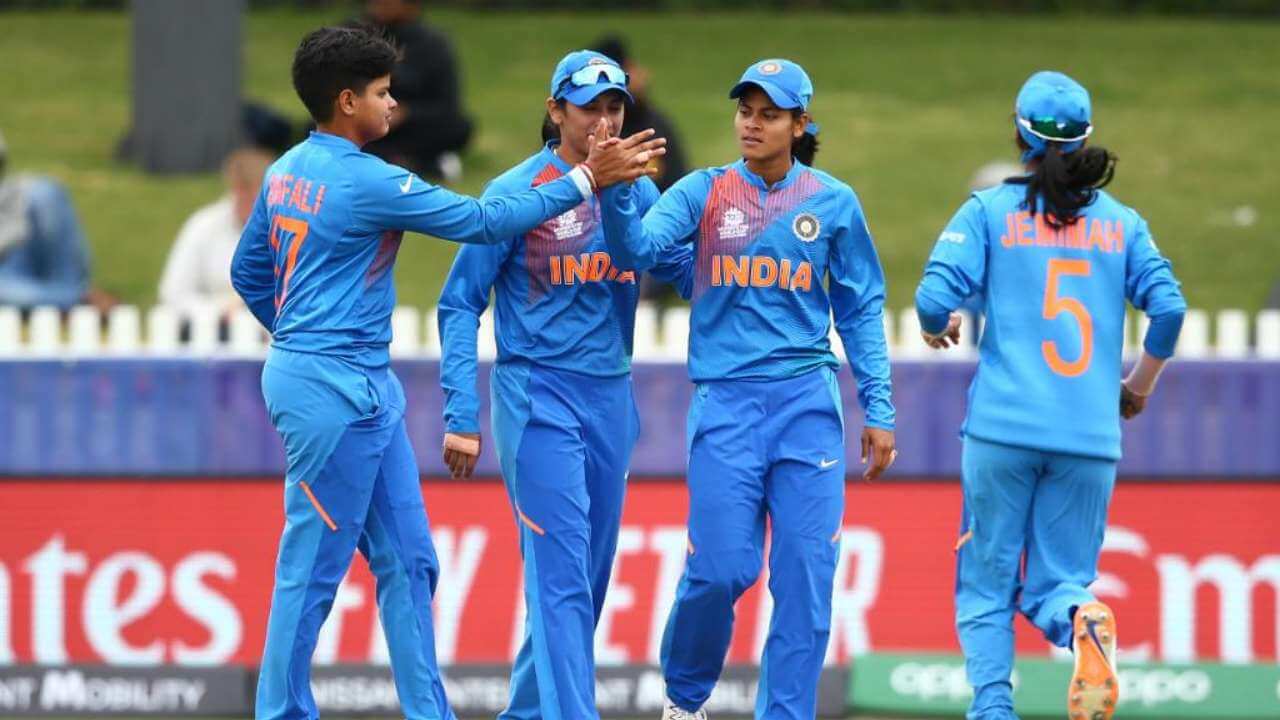 India survived a batting collapse to defeat New Zealand and reach the semi-finals of the Women's T20 World Cup.
India recovered from a batting collapse to post a respectable 133 runs on the board against New Zealand. New Zealand were unable to fend off the mighty Indian bowling attack and conceded defeat to allow the Indian women's team to reach the semi-final of the T20 World Cup.
Reaching a total of 133 for the loss of eight wickets, Shafali Verman once again proved to be the star of the show by hitting 46 runs. While there was fightback from the Kiwis in the form of Amelia Kerr's magnificent 34 from 24 balls, they were unable to reach the finishing line.
The win gives India top placement in Group A with a maximum six points from their first three games.
They are now scheduled to play their next match against Sri Lanka in Melbourne on Saturday. New Zealand will have the daunting task of going up against the Aussies at the same venue on Monday.
India Hold their Nerves Against New Zealand Fight Back
Losing the toss and being asked to bat first, India were off to a decent start thanks to Verma. Hard to believe that at just 16, Verma shows more poise and technique than most of her more experienced male counterparts. Verman continued her impressive form in the tournament by posting 46 runs in just 34 balls.
The innings featured three towering sixes and four perfectly timed fours. Lady luck was certainly on her side as she was dropped first on 25 and then at 32 runs. Despite these wobbles, the teenager kept her cool and edged closer to a half century. Unfortunately, she fell short of her goal by just 4 runs.
Going at a run rate of more than seven runs an over, India looked set to post a big total at 80-2 in 11 overs. However, the spin duo of Leigh Kasperek (1-19) and Kerr (2-21) wreaked havoc on the Indian batting line up. Their efforts leading to a batting collapse with India losing five wickets for just 31 runs.
New Zealand did not look threatening in their innings at any stage. The kiwis started off on a bad note with Poonam Yadav claiming the key wicket of captain Sophie Devine. Devine was unable to continue her impressive form and was out for 14. Being reduced to 39-3 after 8 overs, the game looked to be all over for the Kiwis until Maddy Green (24) and Katey Martin (25) stepped in. Both playing their part in rebuilding the innings.
When Martin departed leaving New Zealand at 90-5 with just 18 balls remaining, the game looked to be all over for the Kiwis. Kerr stepped in with a batting onslaught that left the Kiwis requiring 16 runs off the last six deliveries.
Hayley Jensen and Kerr made 11 off the first 5 deliveries to leave the team needing a six to win and a boundary to initiate the super over. It was not meant to be at Shikha Pandey delivered a menacing yorker to give India the win.
At the post match interviews, the Indian captain, Harmanpreet Kaur had the following to say "It's a great feeling when your team are performing, we've learned a lot over these three games. We got a good 10 overs but didn't carry on that momentum. We bowled well, sometimes we were not bowling to our plan but now we're going to get harder games and we can't have silly mistakes. Shafali Verma is giving us good starts, I hope she can continue."
Shefali Verma was given the player of the match award "I'm very happy with the performance, I just want to keep doing it for the team. Even though they were not giving me easy runs, I was just waiting for the loose balls, which is one of my strengths. I definitely will improve, I want to thank my father and all the boys in the academy for helping me practice."
New Zealand captain Sophie Devine: "We thought we did a fantastic job to restrict them to 133 on a good wicket, the way Shafali Verma came out. We were expecting it to be a bit pacier and bouncier, but the spinners managed to tie them down, we had to adapt quickly. "The way we nearly closed out the game was fantastic – Amelia Kerr did a brilliant job to get us that close. We were close today, but not quite [close enough]. We don't have too long to sulk about it, as we're back on against Bangladesh on Saturday."
Have a look at the cricket betting sites we have listed to see which ones are giving you the best odds for the Women's T20 World Cup.

Title: India through to the Women's T20 World Cup Semi Finals
Posted On: 27/02/2020
Author: Tony Willets