Kohli's Sees Red Following Defeat to New Zealand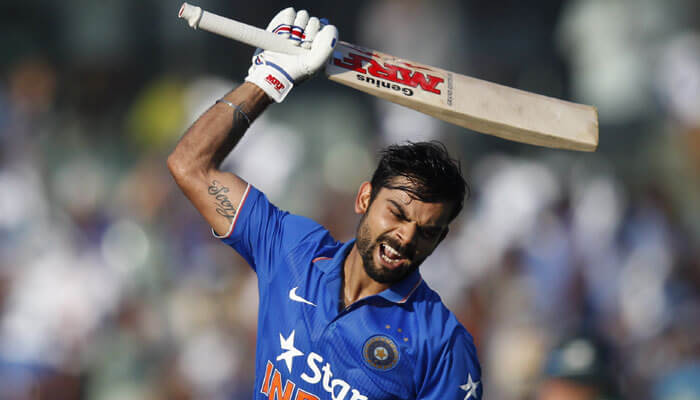 Indian captain, Virat Kohli was not a happy camper following India's defeat to New Zealand. Kohli was brutal in his criticism towards his own team. He also deflected questions when asked about his on-pitch behaviour.
New Zealand were in devastating form and completed a 2-0 Test series win in Christchurch. The last game saw them coasting to a seven wicket win after skittling the opposition for just 124 runs in their second innings.
Virat Kohli had the following to say after the match "We were completely outplayed in this series. We were not positive enough, we were not brave enough."
Kohli aka Mr dependable was in poor form throughout the series with a top score of just 19 in four innings. The visitors did not fare any better in the first Test against the Kiwis, losing the match by 10 wickets.
Kohli's on pitch behaviour was also questioned by the journalists. The captain was animated at times in the second test.
The journalists picked up on this and questioned about his behaviour particularly against Kane Williamson and at the crowd.
Kohli was not amused by the question and had the following to say "What do you think?
You need to find out exactly what happened and then come with a better question. You can't come here with half questions and half details of what happened.
And also, if you want to create controversy, this is not the right place to be. I had spoken to the match referee and he had no issues with what happened."
Victory moves New Zealand up to third in the WTC table, one place above England and a spot behind Australia. The top two teams meet in the final at Lord's in June 2021.
Cricketbettingpro hopes that Kohli can revitalise the squad for their upcoming matches against South Africa. All the best TEAM INDIA!
Title: Kohli's Sees Red Following Defeat to New Zealand
Posted On: 11/03/2020
Author: Tony Willets