Live Cricket Streaming | Updated Guide on How to Watch IPL 2020
The number of cricket matches that take place over a year have significantly increased. While this is great news, fans are often kept in the dark as to where to watch their favourite matches.
Whether it is the latest season of IPL or the Ashes it is always helpful to know your options when it comes to live cricket streaming.
The team at cricketbettingpro has done all the ground work for you and in this guide present all the viable options that are available for you to use when it comes to live cricket streaming.
This includes both paid and free options and also the inbetweeners.
Live Cricket Streaming | Where to Watch Cricket Online
Let's start off with the most obvious question – where can I watch cricket live online? As is the case with any sport be it football, hockey or even kabaddi there are countless ways to catch your favourite sport.
An extremely popular way to catch live cricket is via Free Cricket Streams.
Free Cricket Streams
A free cricket stream is identified as a method by which you do not have to pay any money for direct access. This means you are not required to fulfil a condition to be able to access the content.
This includes creating an account or navigating through a barrage of adverts to access the service. On this note we have a few streaming apps that you can use to watch and then bet on cricket matches.
Live Streaming Apps
It is estimated that Indians spend close to 8 hours a day consuming content on their mobile phones. India also has the highest absolute growth of internet users. ADD GRAPHSSSS
It would therefore make sense for apps to be readily available that can stream cricket matches. These apps have paid for the right to show matches. Here are the most popular ones that are used in India.
SonyLIV App
Not only does this app cover all the high profile matches but it also provides the users access to content from the Sony Network channels. The service is completely free of charge and there is no need to create an account to access the content. You are also not required to pay any subscription either.
The only downside like any TV channel is that your content is interrupted by adverts. The adverts never take place during crucial moments of the match but are there nonetheless.
The app can be downloaded for both IOS and Android devices. You can also access live cricket streaming by visiting the Sony website at www.sonyliv.com
Hotstar App
A direct competitor to the SonyLIV App, Hotstar is one the most well-known brands in the market.
Similar to the Sony app, it also displays the important games and provides access to TV shows and movies.
The price you have to pay for the service is a 5-minute delay on the games. Provided that your neighbour with a SonyLIV App doesn't spoilt the surprise of a dropped catch by shouting, you should be fine with the delay.
If the delay really bothers you, then you do have the option of paying just one rupee a day to access truly live cricket streaming with their Hotstar VIP plan. The VIP package is also available to customers in USA and Canada though they are required to pay a hefty $9.99 (Rs. 740) per month to access the live matches.
You can get Hotstar both in the Google Play Store and iTunes. If you want to watch on your desktop, you can visit their www.hotstar.com.
ESPN3
Not satisfied with the options above? Have no fear there is an alternative app available in the market by ESPN.
If you love your cricket then you have no doubt visited their website ESPNcricinfo, a website that offers live commentary and a dizzying array of stats.
While ESPN and ESPN2 focus more on American sports such as basketball (NBA), baseball (MLB), and football (NFL) it is at ESPN3 where you will find the high profile cricket matches. Similar to its competition, the app is available on both Android and IOS.
Cricket Betting Sites
Another option for live cricket streaming is by creating an account on cricket betting site. You do need to bear in mind that not all betting sites offer live streams despite you creating an account on their site.
Unlike the streaming apps, the betting site does not offer the live cricket streaming for free. You are required to create a player account and on most cases need to have placed a bet within the last 24 hours to be allowed to watch such a stream.
The size of the window that displays the cricket stream is usually small as well and you will not be able to enjoy the matches in full screen.
While this is a minor complaint, it does help when you are placing bets on live cricket matches as you have instant access to markets and bet slips.
Bet 365 | Preferred Live Cricket Streaming Site
Even if you have the vaguest interests in cricket betting, the name Bet 365 will surely ring a bell for you. One of the biggest bookmakers in the world that offers live cricket streaming.
They have covered some of the biggest sporting events including World Cup and IPL. They also cover international fixtures including Pakistan Super League (PSL), Caribbean Premier League (CPL) and the Ashes.
As mentioned earlier, in order to access live cricket streams via Bet 365, you need to create and fund your account. To be specific you are required to have funded your account in the last 24 hours to be able to watch the stream.
Live Cricket Streaming | Going Down the Illegal Route
Before you get frightened by the headline, let us explain why we have included this option as well. These streams are free…that's it!
However, the free content does come with a nasty price. First and foremost, let's talk about the legality of these streams. Website owners who put up these cricket matches do not obtain the rights to do so.
These streams are 100% illegal and are eating away from the viewership numbers of the legal streaming services. Less viewership can have disastrous effects on the legit companies and can even lead to closures and loss of jobs.
Secondly, these websites are filled with nasty adverts where you will be required to click a few dozen times to activate the actual stream. The more adverts these website owners put up, the more revenue they generate.
Last but not least, these websites are often malicious in nature and the risk of you catching a malware is high. This means your laptop or smartphone is likely to get infected if you view the matches on these sites.
Our advice is to stay away from such websites and instead invest your time, money and effort on watching cricket matches via legit streaming services.
Live Cricket Streaming | Paid Content
Back in the good old days of WWF or WWE (World Wrestling Entertainment) as they are called now, you would often hear the words 'Pay Per View' (PPV). This meant that in order to access their special events you were required to either pay for cable at the right network or alternatively through pay per view (PPV).
The mentality still stands but gives you the added option of accessing the content via their apps as well. The biggest plus of paid content is that you are not breaking any laws.
Second, the stream will be of the highest quality and will also be reliable. You will not have to suffer delays or unexpected loading issues when watching the match.
Here are some of the most common ways of accessing PAID cricket streams.
TV Channels
No surprise here. TV is still numero uno when it comes to watching cricket matches in India. No other occasion gives us more satisfaction than being huddled around a TV screen watching India beat Pakistan.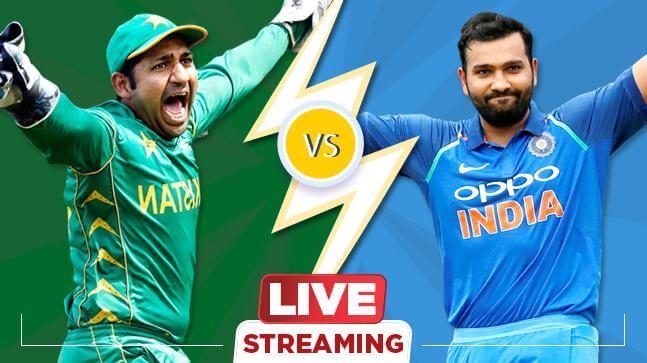 There are tons of channels available to viewers in India that will stream tournaments such as IPL 2020, T20 World Cup and more.
Hotstar (owned by Star) and Sony LIV (owned by Sony) both which were mentioned earlier also show the biggest matches on their TV channels.
The best bit about having choice is that both are regularly engaged in a price war. This means the consumers get to watch their favourite matches in high resolution at reasonable prices.
Title: Live Cricket Streaming | Updated Guide on How to Watch IPL 2020
Posted On: 30/04/2020
Author: Tony Willets