IPL 2020 Auction
Taking inspiration from other sporting events such as the NBA, the IPL auction allows the different teams to bid for players. The players are required to sign up for the auction and set a base price. The franchise that bids the highest for a particular player end up signing the player to their squad.
Unsold players at the auction are eligible to be signed up as replacement signings. The players that go under the hammer for the IPL auction are placed into groups based on their most likely skill set i.e batsmen, bowler, wicket keeper or all-rounder.
The team that retains the most amount of players from the previous season is most likely to spend the least budget overall.
IPL 2020 Auction | Team Budgets
A total of 80 crores is given to each team to build their IPL squad. This budget is fixed for a cycle of three years. Once the cycle has come to an end, the entire roster of a team is revamped.
While the point of a cycle is to ensure that squad composition changes frequently, continuity is also preferred to a certain degree.
A franchise can retain a maximum of three players before a cycle. The franchise also has the option of buying two more former players by matching their highest bid.
Here are the budgets available to each team for the 2020 season.
Mumbai Indians – 13.05 crore
The lowest budget of any team in the 2020 season. Mumbai Indians won the event last year and have retained their winning combination from 2019. As they already hold a total of 18 retained players, their budget was the lowest this season.
Chennai Super King – 14.60 crore
Retaining even more than the Mumbai Indians, Chennai Super Kings are heading into the new season with 20 retained players. This is the most amount of players retained of any other team in the 2020 season.
SunRisers Hyderabad – 17 crore
Hoping to lift the trophy this year, Sunrisers Hyderabad have retained 18 players and have a fairly decent kitty size of 17 crore to spend on new faces.
Delhi Capitals – 27.85 crore
Showing confidence in the players from the 2019 season, Delhi Capitals have retained 14 players and have a sizable bank balance to spend on new ones for this season.
Royal Challengers Bangalore – 27.90 crore
With 13 retained players and only two overseas players, Royal Challengers Bangalore are all set to splash out on new players for the 2020 season.
Rajasthan Royals- 28.90 crore
Rajasthan Royals has retained 11 players and is open to double that number with some new faces in the squad. For the 2020 season, RR is showing more focus on bowlers.
Kolkata Knight Riders – 35.65 crore
With nearly three times the budget of the Mumbai Indians, Shah Rukh Khan's team is all set to go on a big spending spree this season. Most of their experienced players from the 2019 squad have been released which is why they need a bigger budget for the new season.
Kings XI Punjab – 42.70 crore
Tipping the scales at a hefty 42 crores is the Kings XI. Their inexperience in the batting department is fairly evident which is why they are keeping a big budget to strengthen their 2020 squad.
IPL 2020 Auction | Most Expensive Player
A total of 971 players were available for the IPL 2020 auction. The IPL 2020 auction was held on the 19th of December in Kolkata.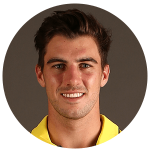 The show broke new records as Pat Cummings from Australia was signed as the most expensive overseas player in the history of the IPL. The fast bowler from Australia was drafted to the Kolkata Knight Riders for a price of 15.5 crore ($2.1 million)
Pundits owe the high price paid to most international players due to a relatively frugal IPL auction in 2019. Most players were unavailable to take part in the 2019 tournament due to international commitments.
IPL 2020 saw no such hindrance as players from all over the globe expressed their desire to be part of the mega event. There was no hesitation from players such as Glenn Maxwell and Chris Morris who earned themselves a handsome payday netting salary well above the 10-crore mark.
Here's a look at some of the highest winning bids:
| | | |
| --- | --- | --- |
| Pat Cummins | Kolkata Knight Riders | 15.5 crore |
| Glenn Maxwell | Kings XI Punjab | 10.75 crore |
| Chris Morris | Royal Challengers Bangalore | 10 crore |
| Sheldon Cottrell | Kings XI Punjab | 8.5 crore |
| Nathan Coulter-Nile | Mumbai Indians | 8 crore |
| Shimron Hetmyer | Delhi Capitals | 7.75 crore |
| Piyush Chawla | Chennai Super Kings | 6.75 crore |
| Sam Curran | Chennai Super Kings | 5.5 crore |
| Eoin Morgan | Kolkata Knight Riders | 5.25 crore |
| Marcus Stoinis | Delhi Capitals | 4.80 crore |
Now that you are aware of the budgets of each team and where the most expensive players have landed, head over to India's favourite cricket betting sites to place your bets!