"Family Members now can also be a part of the upcoming Australian tour", says Sourav Ganguly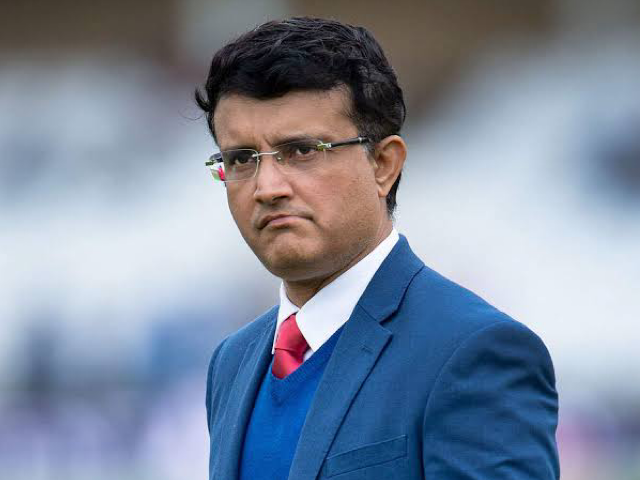 With the BCCI announcing the schedule for the Australian tour, the board president Sourav Ganguly said that the Indian team will immediately leave for Australia after the IPL finishes on 10th November. The Indian Cricket team will participate in three ODI's, T20 series and four-test series. 
The Cricket Australia and BCCI headed over multiple meetings and discussions regarding the status of the game during COVID-19. The pandemic has enforced strict regulations on travel arrangements. One of the arguments put forth by BCCI was to allow the Indian cricket team to practice for the tournament during the compulsory 2 week quarantine period once they arrived in Australia. Cricket Australia, however, could not come to a proper agreement as the state governments in Australia were  not keen on relaxing restrictions for the cricket team. The only exception to this rule was the New South Wales government that has permitted the Indian team to practice during the COVID-19 period. 
Ganguly added that the Indian cricket team will land in Sydney at the start of the tour. They are in discussions with Cricket Australia regarding the testing status of the players. Even though it is a long journey, Australia reported fewer breakouts of the COVID-195.
The Indian president also said that the family members will accompany them to the Australian tour. Most of the players have remained in the UAE for the IPL match. Except for Indian test specialists Chateshwar Pujara and Hanuman Vihari. They have missed their homes and their families which is why Ganguly had requested to allow their parents to accompany them to this tour. The process of entry of foreign nationals is decided by the Australian Government. The individual States have to allow access to the entry points as well. 
Ganguly was affirmative that the Australian government will take this request into consideration and will make special arrangements for the families who will be joining this Australian tour. 
Indian captain Virat Kohli, unfortunately, has to miss the first two test matches that will be held in Sydney and Brisbane respectively. He and his wife Anushka Sharma are expecting their first child very soon and are busy making preparations for it. Ganguly reported that he will inform the media if he has any news regarding the status of Virat's captaincy for the Australian tour.
Title: "Family Members now can also be a part of the upcoming Australian tour", says Sourav Ganguly
Posted On: 29/10/2020
Author: Tony Willets