India v/s New-Zealand WTC final most watched across all ICC series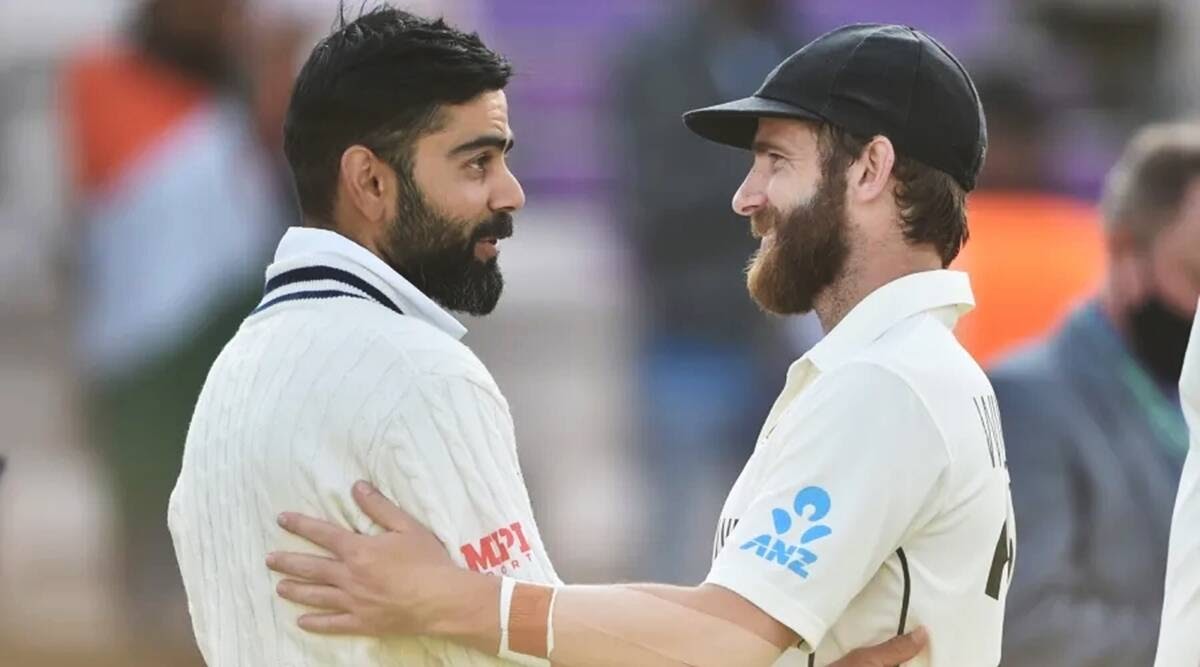 It was the final match between India and New Zealand which was held in Southampton, last month 2019 to 2021 ICC World test championship, the opening of ICC World test championship, was played from 18 to 23 June 2021 at Rose Bowl, Southampton. Initially it was organised for five days but the time bygone during the game because of the rain. So, the planned reserve day was used. New Zealand was crowned as it had won by 8 wickets. New Zealand won the ICC championship mace for the first time and was also bestowed with the cash prize of 16 million USD, while India won 18 lacs USD. Umpires of the match were Richard Ghough(UK), Richard Illingworth(UK).
New Zealand's Victory
There was an impressive total cumulative globally dedicated audiences of 177 million with live viewership touching around  130.6 million across 89 Nations, which was really raising the cheerfulness among the players, also encouraging them to play more enthusiastically throughout the game.
Star Sports has provided the broadcast in various languages such as English, Hindi Telugu, Kannada and Tamil which was fantastic.
As we all know ICC has always struggled to give the best possible viewership experience and try to invest in resources that enhance the interest and pleasure of their fans. 
As we all know that New Zealand consists of a very small population in count, still the country has many diehard and dedicated cricket fans. Only New Zealand generated 2 lacs of viewership which has shown their immense interest in the match. Chiefly, matches were broadcasted on Sky Sports during late night and early morning in New Zealand time zone. Nonetheless, the staunch fans of New Zealand were very happy as it was victorious in lifting the WTC match. For the time being, in the United Kingdom, Sky Sports noted down the maximum rated match in the inaugural WTC cycle excluding the games of England.
Meanwhile, ICC facebook provided almost 423 million viewers and 368 million views of watchtime.
It was New Zealand's 2nd ICC trophy after conquering at the 2000 ICC "knockout trophy", Kane Williamson said it was a "very special occasion and fantastic feeling". Kyle Jamieson was the man of the match, after taking 7 wickets, he plundered five wickets in his first innings.
Just like New Zealand, India has also contributed most of the audiences with Star Sports and national broadcaster- doordarshan for an enormous consumption with 94.6 percent of intensely contested matches that saw New Zealand completed by eight wickets and won on the planned reserve day.
Viewership facts
The viewership facts for telecast and exponential coverage of the ICC world test championship final presents a really encouraging picture, showing strong utilisation across the nations and linguistics.
Reserve day of the match has experienced most views that has ever been recorded before. Across the ICC Facebook page, viewers went by 65.7 million on one single day. It just all happened in 24 hours. Instagram also added a further 70 million viewers. Moreover, contributions from ICC website, mobile application, as well as ICC's channels on Twitter and Youtube which took total video views to 515 millions.
Inference
In the above explanation we have talked about the match between India and New Zealand which showed that New Zealand gave a fantastic performance to win the match. According to the number of viewership it became the sensational match of 2021 as it has been watched by 177 million audiences. Both the teams played well and dedicatedly, as they were honest on their sides, New Zealand was fortunate enough to procure the second ICC trophy after securing "knock-out trophy'' so, in all both teams worked hard and played inexplicably well.
Title: India v/s New-Zealand WTC final most watched across all ICC series
Posted On: 28/07/2021
Author: Tony Willets