IPL 2021: Resume with MI vs. CSK In Dubai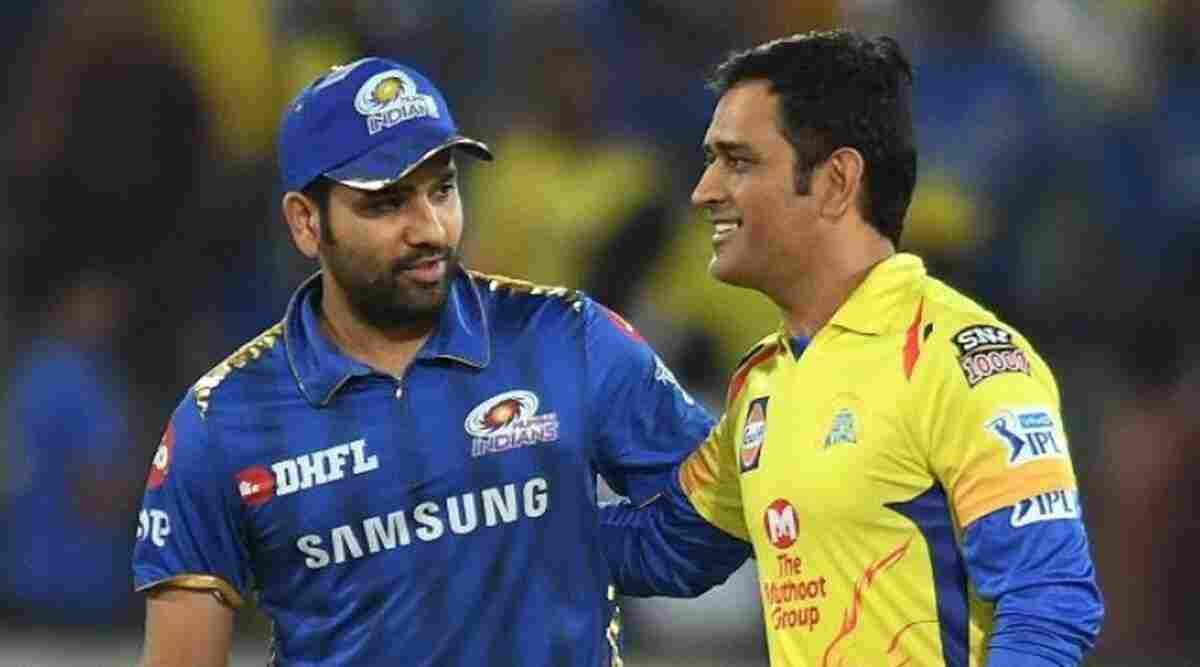 After multiple Covid-19 cases were reported to the bio-bubble, the IPL will resume in Dubai on September 19. Chennai Super Kings will take on Mumbai Indians. 
The BCCI released a statement stating that the 14th season, which had been delayed in May due to the pandemic, would resume in Dubai on September 19 with a blockbuster clash among the Chennai Super Kings and Mumbai Indians.
In total, 31 matches will be played over 27 days. Seven doubles headers were also played (five of which were in India). After the clash between MI & CSK, the action will shift to Abu Dhabi, where the Kolkata Knight Riders and Royal Challen will be facing Bangalore.
Sharjah will host CSK's inaugural match on September 24, when Royal Challengers Bangalore face CSK. There will be 13 matches at Dubai, Sharjah, and Abu Dhabi."
It has been revealed that IPL teams will be subject to the same quarantine rules and health protocols as all other UAE citizens. To start the 31 remaining matches in Dubai, Sharjah, Abu Dhabi, and Sharjah, the tournament will be held behind closed doors. On September 15, the charter flight from Manchester to Dubai will fly all of the IPL players and Indian team members, and English players.
Here is the schedule for the remaining league stages –
MI vs CSK on September 19, 7:30 PMKKR vs RCB September 20, 7:30 PM

PBKS vs. RR, September 21, 7:30 PM

DC vs SRH September 22, 7:30 PM

MI vs KKR, September 23, 7:30 PM

CSK vs RCB, September 24, 7:30PM

DC vs. RR September 25, 3:30 PM

SRH vs. PBKS, September 25, 7:30 PM

CSK vs KKR, September 26, 3:30 PM

RCB vs. MI September 26, 7:30 PM

September 27, 2007, 7:30 PM. SRH vs. RR

KKR vs DC September 28, 3:30 PM

MI vs. PBKS, September 28, 7:30 PM

RR vs. RCB September 29, 7:30 PM
BCCI was forced to postpone IPL earlier this year after several players and support staff were positive for Covid-19. The BCCI released a press release after the suspension of the IPL season. 
It stated that the Indian Premier League Governing Council and Board of Control for Cricket in India (BCCI), in an emergency meeting, had unanimously decided to postpone IPL 2020 season with immediate effect. The BCCI will not compromise the safety of support staff and players involved in IPL.
The safety, well-being, and health of all stakeholders were considered when this decision was made. There were reports that earlier, the BCCI suffered a loss of over Rs 2,000 crore after the midway postponement. The earlier decision to play the pending matches in the UAE was made. 
After the meeting, the BCCI issued a press release stating that the Board of Control for Cricket in India (BCCI) had announced Saturday that it would finish the remaining matches of VIVO. The Indian Premier League (2021), the season in the United Arab Emirates, considering the monsoon season that took place in India in September and October this year.
RCB Approaches BCCI For Wanindu Hasaranga As A Replacement
Wanindu Hasaranga, an all-rounder from Sri Lanka, has impressed everyone with the variety of his bowling against India. He was a key player in Sri Lanka's re-election to the T20I series.
According to reports, Royal Challengers Bangalore approached the Board of Control for Cricket in India (BCCI) to discuss Wanindu Hasaranga's potential replacement for Adam Zampa in IPL 2021's second phase. The franchise has yet to confirm the development. Adam Zampa withdrew earlier this year from the tournament citing personal reasons.
Sri Lanka won the three-match series with a 2-1 victory thanks to Wanindu Hasaranga's match-winning performance in the final T20I. For his seven wickets, he was awarded the Player Award of the Series.
Wanindu Hasaranga also was the best player for Sri Lanka during their tour to England. With 100 runs in three matches, he was the highest run-scorer for Sri Lanka in the ODI series. His stellar performances in recent matches have seen Wanindu Hasaranga rise in the ranks of world cricket.
Wanindu Hasaranga, Muttiah Muralitharan is a good option for an IPL franchise
Legend Muttiah Muralitharan, the former Sri Lankan cricket player, was positive that Wanindu Hasaranga would play in the Indian Premier League. An IPL franchise should look at him. The problem is that if the local player is interested, they will accept him into their side.
If it's a foreign player, you need to find out which franchise is interested in a foreign spinner. It can be tricky. Although they will purchase him [Hasaranga], it will be difficult for franchises to play him. While speaking in an interview , Murali stated that some franchises prefer Indian spinners over foreign spinners. The Indian Premier League 2021's second phase will kick off on September 19 in the United Arab Emirates.
IPL 2021: Rajasthan Royals rename Barbados Tridents to Barbados Royals, taking over Barbados Tridents.
The Rajasthan Royals take over Barbados tridents. They rename Barbados Royals in advance of CPL. Rajasthan Royals' owners have purchased a majority stake of Barbados Tridents. As a result, Barbados Royals will be the Caribbean Premier League franchise. This development is weeks ahead of CPL 2021. The tournament will begin on August 26.
IPL 2021: Rajasthan Royals rename Barbados Tridents to Barbados Royals, taking over Barbados Tridents.
After a deal, the Barbados Caribbean Premier League will be renamed. The Royals Sports Group (EM Sporting Holdings Ltd), the Rajasthan Royals IPL team owner, has acquired a majority stake. As the Royals Sports Group strives to grow its global presence, the two-time champions of the CPL will be rebranded the Barbados Royals as a partner franchise with the Rajasthan Royals.
The Barbados Royals won Hero CPL titles in 2014 and 2019 and are currently coached by Jason Holder, West Indies' all-rounder. The Barbados Royals will begin their 2021 campaign against St Kitts & Nevis Patriots at Warner Park in Basseterre on August 26.
Kumar Sangakkara is the Rajasthan Royals Director for Cricket. His role also includes the Barbados Royals. He said "Barbados Royals" will be an integral part of the Royals' cricket ecosystem. We have the chance to invent and create strategies that will benefit the Royals team, thanks to the incredible talent pool. We are excited about the possibility of promoting growth in cricket.
Manish Patel is the head of Barbados' franchise. He said, "We are very excited about the partnership avec Manoj, the Rajasthan Royals family. This will further advance cricket here in Barbados."
Manoj Badale (chairperson of Royals Sports Group) commented that he was delighted to sign the deal with Manish Patel to purchase a majority share in Barbados' CPL franchise. 
We are grateful to Barbados for their support and look forward to having a positive effect on tourism and cricket in Barbados. This is an important strategic move in our plans to expand the Royals brand internationally, He said.
Title: IPL 2021: Resume with MI vs. CSK In Dubai
Posted On: 25/07/2021
Author: Tony Willets