IPL 2021: These star players may be released by MI, RCB and CSK before the mega auction scheduled around January 2021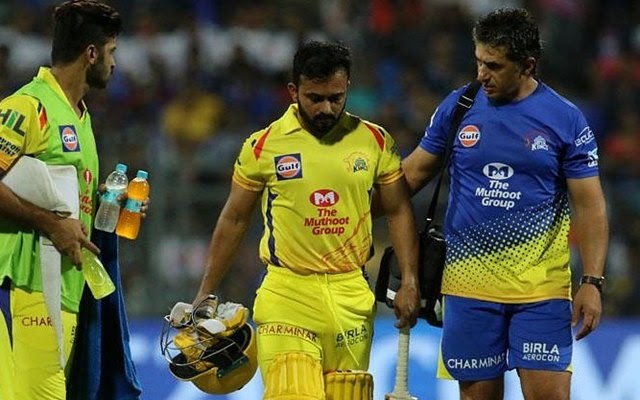 Reports have emerged after the just-concluded IPL 2020 that BCCI is scheduling a Mega auction before the start of the India Premier League in April. Final decisions to hold the auction was said to be taken by BCCI in December, and there are chances that they would stick to the old teams. Some sources also claimed that a new team would be included in the IPL 2021 by BCCI.
In the occurrence of such a situation, many players will be placed into the auction room, and the IPL franchises will own a great chance to add new talented players to their team.
From a different angle, existing teams might use this opportunity to improve their team success rate.
You might wonder which players each franchise will release as regards to the 2021 India Premier League. Here is a list of players from MI, RCB and CSK with potentials enough to get them a spot at the Mega auction.
Mumbai Indians
Mumbai Indians are the five times IPL champions. With the quality of their team still at top-notch, it's less likely for them to release their players to the auction pool. Most of them might be retained for the Mega auction. Some sources, however, stated that some players would be released. Sherfane Rutherford and Mitchell McClenaghan played no single game in IPL 2020, so it is most likely for them to be in the auction pool with probably few others.
Royal Challengers Bangalore
Bowling and batting are one of the things this team has issues with. However, they had an interestingly strong start at the beginning of 2020 IPL before they couldn't meet up towards the end of the game. Some of their players like Dale Steyn, Umesh Yadav and Moeen Ali had below excellent performance with the ball. Moeen Ali, to be precise, reached a low point just after being run-out of a free-hit. Umesh Yadav and Dale Steyn both had an excess of 10 as economy rates, and it is expected for them to be released by Royal Challengers Bangalore for IPL 2021.
Chennai Super Kings
Kedar Jadhav failed to impress viewers with his bat game, including his low ability in bowling. This is connected to the fact that he is likely getting a new team ahead of IPL 2021. However, CSK West Indies all-rounder, Dwayne Bravo might also be released, he wasn't able to participate in most of the games due to his injury. There are some reports stating that he might not represent Chennai Super Kings in the 2020 IPL. With Harbhajan Singh and Suresh Raina also not playing in IPL 2020 and with the speculations saying that their contracts might not be renewed, the franchise might relieve Suresh Raina and Harbhajan Singh of their yellow jerseys of Chennai Super Kings in order to get some new players in the team.
Thus, ahead of IPL 2021 auction Dwayne Bravo, Kedar Jadhav, Harbhajan Singh and Suresh Raina might be the players to face the axe for CSK.
Title: IPL 2021: These star players may be released by MI, RCB and CSK before the mega auction scheduled around January 2021
Posted On: 16/11/2020
Author: Tony Willets