The Australian Tour Dates Have Been Announced, Rohit Sharma left out of the game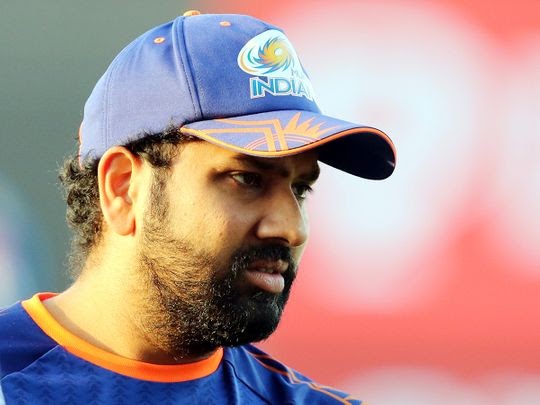 The BCCI has announced the lineup of the new Indian cricket team for the upcoming Australian Tour. The cricket team will participate in four test matches, three T20's and three ODI's. The decision was made by the All-India Senior Selection Committee. 
The biggest setback for the Indian cricket team is not including Rohit Sharma. Rohit Sharma may not be able to participate in this year's Australian tour because of his sustained hamstring injury. The BCCI said that they will monitor the progress and inform the media about any recent developments. In one of the matches of the ongoing IPL season, Rohit Sharma contracted the injury and was ruled out from the game. Same goes for Ishant Sharma who had to be taken out from the team because of his muscle and abominable tear. 
The special highlights for the team lineup are the inclusion of KL Rahul and Kuldeep Yadav and fast bowler Mohammad Siraj who will be representing in the four-match test-series that will be held during December and January.
Rahul Sharma has been replaced with Indian openers like Mayakh Agarwal, Prithvi Shaw and Shubham Gill. Siraj, who is the fast pace bowler will be joined by stellar bowlers like Jasprit Bhumrah, Mohammed Shami, Umesh Yadav and Navdeep Saini. Kuldeep, who will be one of the third spinners,  will be joined by players like Ravindra Jadeja and R Ashwin. 
The wicket-keeping team includes Wriddhiman Saha and Riddhiman Pant. The batsmen squad consists of Cheteswar Pujara, Ajinkya Rahane and Hanuma Vihari which will be led by the captain Virat Kohli. 
Four extra bowlers – Kartik Tyagi, Ishan Porel, Kamlesh Nagartoki and T. Natarajan will be travelling with the Indian team. 
The BCCI has been in talks with Cricket Australia to ensure safety and security of the players. The players, upon reaching Australia, have to serve two-week mandatory quarantine before they can commence their training sessions. All the players have to follow the hygiene protocols and maintain social distancing rules. This extends to the coaching and management team as well.
The BCCI president Sourav Ganguly also specified that the players can take their family members and relatives with them for the tour. Most of the players who were prepping up for IPL in the UAE had to stay away from their parents and families. 
Team India T20I squad: Virat Kohli (Captain), Shikhar Dhawan, Mayank Agarwal, KL Rahul (vice-captain and wicket-keeper), Shreyas Iyer, Manish Pandey, Hardik Pandya, Sanju Samson (wicket-keeper), Ravindra Jadeja, Washington Sundar, Yuzvendra Chahal, Jasprit Bumrah, Mohd. Shami, Navdeep Saini, Deepak Chahar, Varun Chakravarthy
Team India ODI squad: Virat Kohli (Captain), Shikhar Dhawan, Shubman Gill, KL Rahul (vice-captain & wicket-keeper), Shreyas Iyer, Manish Pandey, Hardik Pandya, Mayank Agarwal, Ravindra Jadeja, Yuzvendra Chahal, Kuldeep Yadav, Jasprit Bumrah, Mohd. Shami, Navdeep Saini, Shardul Thakur
Team India Test squad: Virat Kohli (Captain), Mayank Agarwal, Prithvi Shaw, KL Rahul, Cheteshwar Pujara, Ajinkya Rahane (vice-captain), Hanuma Vihari, Shubman Gill, Wriddhiman Saha (wicket-keeper), Rishabh Pant (wicket-keeper), Jasprit Bumrah, Mohd. Shami, Umesh Yadav, Navdeep Saini, Kuldeep Yadav, Ravindra Jadeja, R. Ashwin, Mohd. Siraj
Title: The Australian Tour Dates Have Been Announced, Rohit Sharma left out of the game
Posted On: 26/10/2020
Author: Tony Willets