10Cric Review
100% up to ₹10,000 + Free Spins
Easy to use the mobile application
Good Deposit and Withdrawal options
Good odds when compared to other bookmakers
Good Welcome Bonus Package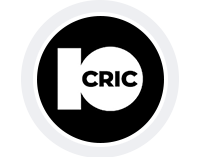 T's & C's apply
The age-old tradition of betting at games and sports is something that thrills the world even today. The games have an unpredictability that causes an adrenaline rush and makes gambling more fun.
The level of betting in the world has reached a different level in terms of the scope of it. People can gamble on anything from anywhere in the world. This range is capsulized perfectly by 10Cric.
The site of 10Cric may seem a little drab and dull but this is not how it is. It brings people together from all over India to bet on the major sport of cricket. Cricket is a sport where a single player can make all the difference in the game. Betting on such a sport where a single over can change everything is what encapsulates the spirit of 10Cric.
There are many challenges associated with 10Cric as well. The customer service must be extremely strong because of the many queries of customers. The site also doesn't offer live streaming which is something that players really miss. Even with such a drab site and some features of the sport missing, 10Cric is not a total miss and can be inviting for players passionate about cricket.
Welcome Offers at 10Cric
The incentives that 10Cric offer are exciting. They have offers that can only keep their customer base going. The bonuses can be used in big games and can also be used to make a lot of money. There is a 100% welcome bonus for up to ₹10,000 for newcomers who want to bet on sports.
These offers are not just for people betting on the sports section. The casino part of the platform also has a lot to offer. Free slots, 100% deposits all the way till ₹20,000, and many other offers entice players.
Even the subsequent deposits have an offer which no one can refuse. These offers are made in such a way that you keep coming back for more. Offers are such that one can get ₹70,000 in reward and ₹5000 in free bets. These offers give the opportunity which would be very difficult to get otherwise.

The best season offers are here for anyone to avail. Other competitors cannot even compare to these offers.
VIP and Loyalty Program at 10Cric
Offers and promotions which run all year round are what 10Cric offers. 10Cric also has a fantastic 'VIP Club' whereby you are awarded bigger bonuses. You also get a dedicated account manager to make your playing experience that extra bit special.
Cricket Betting at 10Cric
All your favorite cricket events are covered at 10Cric. You have the option of placing a multitude of bets on annual tournaments such as the Indian Premier League (IPL).
Moving over to the much grander events and 10Cric has you covered when it comes to the ICC World Cup. The ICC World Cup happens every four years with England winning on home soil in 2019. It comes as no surprise that cricket betting goes onto the next level when this tournament arrives.

10Cric also gives you the option to bet on the ICC Champions Trophy which is often considered as the mini World Cup. India will be hosting the event in 2021 so best to get familiar with the 10Cric interface now!
Other tournaments more specific to the sub-continent such as the Asia Cup are also made available to bet on 10Cric. You can take your cricket betting skills and place educated bets on teams such as Pakistan, Bangladesh, India and Sri Lanka.
Moving away from the sub-continent and you are also given the opportunity to delve into other cricketing rivalries such as the Ashes. This rivalry between England and Australia has been going on for decades with the winning team laying claim to the urn that hold the ashes.
Suffice to say both teams give a bit extra to ensure the urn stays with them. As a result, performances are dialed up to eleven giving skilled punters the perfect opportunity to bet on a variety of markets.
If you have fallen in love with cricket recently and don't have the patience for the longer formats of the game then have no fear because 10Cric has you covered for T20 as well.
IPL as mentioned at the beginning is covered along with other leagues such as the Caribbean Premier League (CPL), Pakistan Super League (PSL) and Bangladesh Premier League (BPL) allow providing explosive cricket betting action for your needs.
Another thing to note is that cricket is not the only sport on which one can bet on here. Other sports such as Kabaddi, which is quite popular in India, can also be bet on. The holistic way in which this system works is what keeps the customers coming back to 10Cric.
Casino Games at 10Cric

Along with the pleasure of gambling on sports, 10Cric doesn't miss out on the fun of casino games and the rush of testing one's luck.
10Cric has many games including Teen Patti, Andar Bahar, Pearls of India, Diwali Lights, Travelling Treasures India, Bollywood Story, Bollywood Nights, Bollywood Party, Kabaddi Raiders and Ganesha Gold.
With 466 slot games to choose from and the best providers of the games to play with, 10Cric has a wide variety of such games for the players. Providers such as Bets of and Habanero provide the best experience in this game.
These are simple to understand games, and 10Cric has covered all the bases with respect to jackpot games. Some of the games are
Mega Moolah
Reels of Wrath
Mr. Vegas
These games are considered the best of jackpot games. Players have the option of playing as a trial as well before going through with monetary side of things.

Roulette Games
Lightning roulette
Live speed roulette
American roulette
European roulette
French roulette
Salon privé roulette
These are the games that provide the adventure of roulette to the fullest. Different themes and different ways of playing the game make an interesting experience for the customers and players.
A table game involving high levels of intelligence in the field of probability and an even larger chunk of luck to go with it, blackjack is a classic casino game designed to increase levels of excitement and rush.

10Cric also has new versions of the game, which makes it more challenging and fun for the players. These new variations along with the classic 21 blackjack, gives a wholesome experience to all types of players.
Live playing is the real deal. The immediate result of how you are playing with the strategizing of the next move is exhilarating. 10Cric provides this experience on their platform in a variety of games. Some of these games are:
Live roulette
Live baccarat
Live blackjack
Live hold 'em poker
Tambola
Sic Bo
Video Poker games
This is a unique experience that 10Cric offers. It is a platform where players can see each other's faces and gauge the reactions and facial twitches which are extremely important while playing poker. This feature is coming up really quickly in online betting platforms to enrich the experience of the people playing poker.
Banking Options at 10Cric
The options that 10Cric give for payment and monetary transactions are such that it makes it easy for any customer to do the needful. It provides options such as Neteller, Skrill, VISA, MasterCard, EcoPayz, bank transfer, and Bitcoins.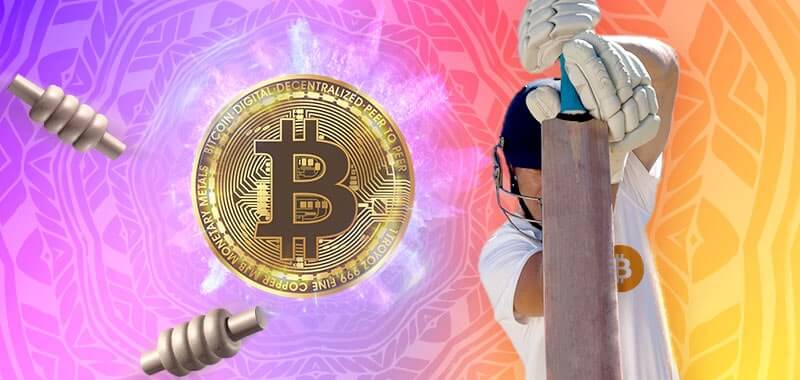 There are even bonuses for people using Bitcoin. Fast transactions can take place using all these different modes of payment.
Mobile and Betting App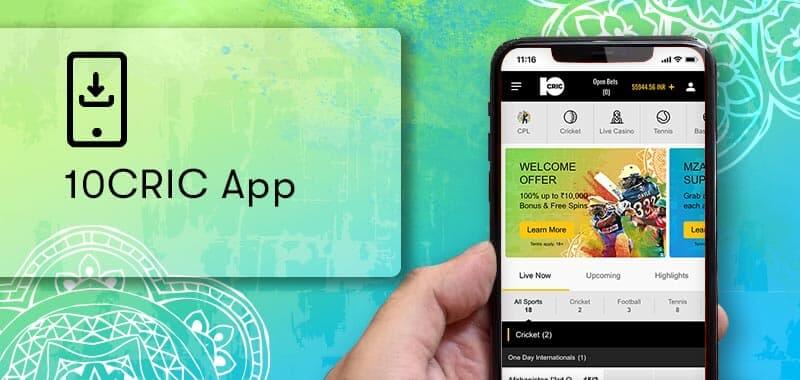 The need for mobile applications is dire right now throughout the world. Anyone who wants to do anything wants to make it easy by having a mobile application for it.
Realizing this, 10Cric also has a mobile application that can be used easily. They have an app for both iOS and Android which is great! The app looks extremely modern and chic and development is underway to bring this app to users across all operating systems.
If you are not keen on downloading the app then you can always access the mobile site which we are happy to report is optimised. This makes betting on your favourite cricket matches extremely easy.
Customer Support at 10Cric
Customer care is one thing that 10Cric has nailed. With a team to deal with all \ queries, it also has a detailed FAQ which can be referred to every now and then. They provide customer support round the clock and can be reached via live chat or phone : +911171279507
You can always send them an email as well at the following address : [email protected]. All these put together help in making it conducive for the customer when they need help.
Our Verdict
In the increasingly crowded market of cricket betting, 10Cric is a breath of fresh air. It offers excellent betting markets covering all the major cricketing events such as IPL, Big Bash, CPL and other major ICC tournaments such as the Champions Trophy and World Cup.
With a slick interface and round the clock customer service, the only negative is the lack of live streaming which we hope the betting site adds in the near future.
Overall 10Cric is a great choice for anyone who's looking for a great online betting experience whether they're a novice or an experienced bettor.
Title: 10Cric Review
Posted On: 10/12/2019
Author: Tony Willets