8 Rising Stars of Cricket to Bet On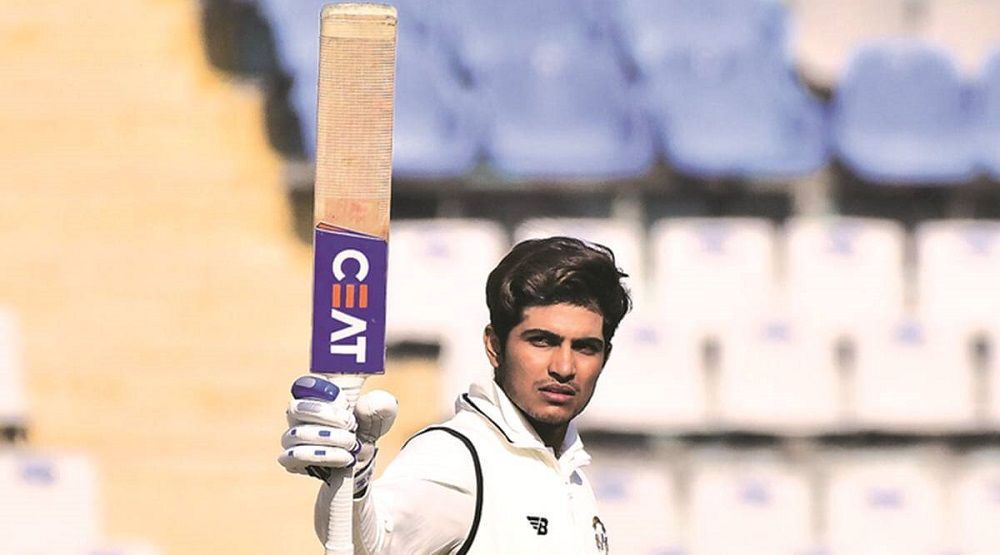 Whenever you decide to bet on a sport, it is advisable to know the participants inside out. This means knowing team compositions from the coaching staff all the way to the reserves. The better you know your team, the more confident you will be of their results and also the outcome of the bets you have placed.
Tracking the progress of players both old and new has become much easier thanks to modern technology. There are enough websites, blogs and cricket related publications that keep you informed of budding talent. Failing these means you also have social media profiles of players that gives you a glimpse on what they can potentially do in the future.
In this article, we focus on eight superstars who have set the cricket world on fire with their exceptional performances. Whether is the sublime batting form of Shubman Gill to the arsenal possessed by young spin maestros such as Mujeeb Ur Rahman and Qais Ahmed, we highlight these superstars so that you can place bets on them once normal cricketing events resume. Remember two of the most popular ways of cricket betting are match betting and outright winner markets so it helps to pay attention to future talent that might help their team win matches and help you win bets!
Shubman Gill
With so many exceptional players in the Indian side, the selection committee have a tough time deciding who gets to make it in the playing eleven. Enter Shubman Gill who will no doubt make this process even more painful for Ravi Shastri and co. Gill is a stylish right-handed batsman who became the youngest Indian to score a first-class double century at the tender age of 19. Can you even remember what you were doing in those days?
Gill was also part of the U- 19 World Cup team and was both the leading run scorer and player of the tournament. He was also given the responsibility of being the captain's right hand man throughout the world cup. With such stellar performances it came as no surprise that Gill was picked up by the Kolkata Knight Riders for the 2018 Indian Premier League (IPL). KKR paid a handsome sum of $250,000 for the talented right hander. It was in 2019 that he officially became part of the national side and was all set to feature in the series against New Zealand before the coronavirus put an end to all cricketing fixtures.
Despite the grim situation caused by the pandemic, the 20 year old has a bright outlook and had the following to say to Hindustan Times:
"I know that I can't expect from myself that I will get a hundred every time I go out. I will get runs and will get to settle down. Obviously, things take time. But it was a very good experience for me. We had won the series."
Mujeeb Ur Rahman
It is gratifying to see the ascent of the Afghanistan cricket team. A country torn apart by war and other terrorist outfits, their cricket team is a testament of the resilient nature of Afghanis. Their cricket team often labelled as cannon fodder has jumped leaps and bounds in terms of quality. The best part is that they are showing no signs of slowing down when it comes to talent. Mujeeb Ur Rahman, the youngest player at 18 to feature in 2019 World Cup is testament to this.
The youngster possesses a deadly arsenal which includes leg spin, off and googlies that has bamboozled the opponents. Rahman's talents were on full display in a T20 match against Zimbabwe where he claimed two wicked for just 28 runs.
We hope that Rahman continues to improve with age and ultimately becomes a force to be reckoned with against top tier sides such as India, Australia and New Zealand.
Qais Ahmad
From one Afghani spinner to another, Qias Ahmed is another youngster who at the age of 19 is already showcasing impressive abilities with the ball. If his bowling is not enough to impress you then Ahmad also excels in acrobatics and is often seem performing the crowd favourite reverse somersault. It was in September 2019 that Ahmad made his Test debut against Bangladesh and has since then been selected by the Welsh Fire in the inaugural draft of the Hundred.
Nicholas Pooran
Many hearts were left broken when Universe Boss, Chris Gayle announced his retirement from international cricket. Many believed that the void that was left behind by the West Indian would be simple too big to fill. We couldn't be more wrong as Nicholas Pooran has stepped up as the new power hitter for the West Indian side. His rise to the top of the ranks suffered a detour after was injured in a car accident that side lined him for nearly two years. However, the 24-year-old has made a triumphant return, scoring 217 runs in just eight games of the Caribbean Premier League 2016.
Avishka Fernando
Before being inducted into the national side, Avishka Fernando was already making a name for himself in the youth circuit. Holding the record for scoring the most amount of runs (1379) and most centuries (4) in Youth ODI history it was only a matter of time before Fernando would make his way into the national side. As part of the 2019 World Cup Squad, his shot selection was noticed by former Sri Lankan batsman Kumar Sangakkara who described it in the following manner "He's got timing, this boy!" on TV commentary.
Fernando had a successful World Cup, scoring 49 against England, a century against West Indies and also bagging a man of the match award. Fernando was also as the rising star of the squad by International Cricket Council (ICC).
Sri Lanka coach Chandika Hathurusingha told the ICC this of his technique:
"He has a really good, uncomplicated technique. He stands upright and is a good timer of the ball. He is very good on the back foot and isn't bad against spin as well."
Will Pucovski
Will Pucovski burst onto the cricketing scene after smashing 243 runs against Western Australia in the opening match of the 2018-2019 Sheffield Shield. This feat was accomplished before he had turned 21, making him the first batsman to do so since the great Ricky Ponting. This however was not his first hundred as that feat was achieved in February 2018 when he scored 188 runs against Queensland.
However, despite the achievements, Pucovski was having to deal with mental health issues. Pucovski spoke candidly about the problems on the Fox cricket podcast, Follow on "I was 64 not out overnight if I remember. I got to the game to have my pre-morning hit in the nets and pulled one of the coaches, Lachie Stevens, aside and said 'look mate, this is what I'm going through. I don't really understand what's going on and don't know why it's happening but this is what's happening".
The good news is that Pucovski has overcome these issues and is ready to represent his country on the international level. We hope you have your bets ready as we expect to see quite a bit from this promising young talent.
Rachin Ravindra
The youngest New Zealand to feature in a World Cup, Rachin Ravindra made his debut at the age of 16. Despite his age, the youngster showed promise and was named the rising star of the squad by the International Cricket Council. Both opponents and spectators were impressed by the dexterity shown by the left arm spinner.
After the World Cup, he was included in the New Zealand A squad, making his debut against Pakistan A in Dubai. He was also awarded a contract by Wellington in 2018 and scored his first century against Auckland in List A cricket. 2018 proved to be a great year for Ravindra as he scored 76 against South Africa and 117 against Kenya.
Jofra Archer
Born in Barbados, Archer was able to acquire the British citizenship just in time for the 2019 ICC World Cup. His inclusion was well worth the hassle as he helped the team win the tournament and secure their first ICC trophy in 44 years.
Such was his form that team mate Ben Stokes had the following to say of his deadly bouncers "It's part of the game and a big part of Jofra's game, being aggressive, not letting batsmen settle. That bouncer of his is a huge asset and he's going to keep on doing it"
Royal Challengers Bangalore clearly saw potential in the express bowler and paid a hefty price tag of 7.2 crore. Archer wasted no time displaying his menacing form in the IPL and secured three quick wickets in first ever game, ending with figures of 3-22 against the Mumbai Indians.
It is safe to say Archer will terrorise batsmen for years to come as long as the English Cricket Board can keep him fit and healthy.
Title: 8 Rising Stars of Cricket to Bet On
Posted On: 01/06/2020
Author: Tony Willets