Akhtar Wants India-Pakistan Cricket Series, Gavaskar Deems It Unlikely
There has been some chatter both in India and Pakistan with regards to a bilateral cricket series between the two countries. While the Rawalpindi Express, Shoaib Akhtar has expressed desire for the restoration of cricket ties between the two nations, Sunil Gavaskar seems less optimistic.
In fact, Gavaskar has said that there is greater chance of snowfall in Lahore than a bilateral series between arch-rivals India and Pakistan in near future. For those not familiar with Pakistani geography, Lahore is situated in Punjab and is known for its blistering heat and lack of snowfall.
Gavaskar expressed his opinion while appearing on the Youtube channel of former Pakistani batsman, Ramiz Raja.
Gavaskar in the interview had the following to say "There are more chances of snowfall in Lahore than bilateral series between India and Pakistan. Both teams will keep on meeting in World Cups and ICC tournaments, but a series between them seem unlikely right now."
These comments come on the back of a statement made by Shoaib Akhtar who had proposed a three match ODI series between the neighbours. As per Akhtar, the series would be conducted to raise funds for Covid-19 relief with the funds being divided between India and Pakistan.
Kapil Dev agrees with Sunil Gavaskar
Gavaskar was not the only Indian cricketer to be dismissive of Akhtar's proposal and legendary all-rounder Kapil Dev shared similar sentiments. As per the World Cup winner, Kapil Dev had said that India did not require additional funds and was more than capable of tackling the virus on its own. Kapil Dev suggested that the answer to combating the virus was not via a cricket series but my simply following government rules and staying healthy.
Shoaib Akhtar had the following to say in reply to Kapil Dev's comments "I don't think Kapil bhai understood what I was trying to say. Everyone is going to be trapped economically. This is the time to put our heads together and generate revenues. I'm talking about the larger perspective, about economic reforms. The global audience would be hooked by one single match; it will generate revenues. Kapil said he doesn't need the money and he surely doesn't. But everyone else does. I think this suggestion will come into consideration soon."
Akhtar continued by talking about his travels to India and how poverty is rampant in both nations "I had said that I know India more than even (Pakistan Prime Minister) Imran Khan himself. I have travelled to many areas and interacted with many people there. I keep telling people here what Indians are all about. Our countries have a lot of poverty. I am saddened when people are suffering. As a human and as a Muslim, it is my responsibility to help as much as I can" said Akhtar.
Akhtar went onto say that after Pakistan, he receives the most amount of adulation from his fans in India. The growth of his Youtube channel is testament to the fact that he is speaking to a global audience. Akhtar's main concern is for the people directly involved in the sport of cricket. More specifically those that have been left unemployed due to lack of cricket matches being played.
"So I was only asking what options we had if nothing happens for the next six months. What will all the people, who are employed because of cricket, do? What will happen to those whose livelihoods depend on cricket? Time has come to put our heads together, to plan on how we will generate revenues. The only option we have is holding a fundraising match. Maybe it leads to betterment in the relationship. I am talking about a larger perspective," said Akhtar
The Covid-19 pandemic has wreaked havoc all across India with Prime Minister Modi extending the lockdown till 3rd of May. This has already caused IPL 2020 to be postponed indefinitely amongst other T20 leagues such as the Pakistan Super League (PSL V)
PSL Cricket Betting Controversy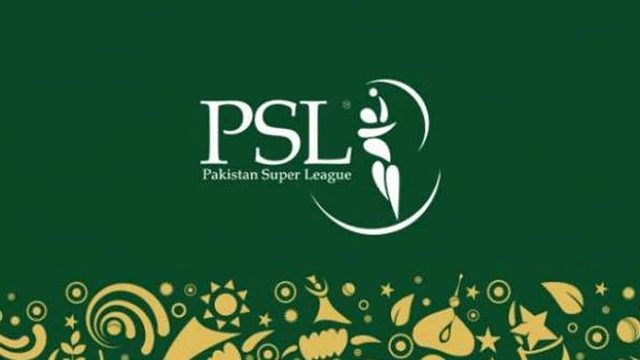 Speaking of Pakistan Super League (PSL), there was further controversy this year as India-based agency ITW had to apologise for matches being streamed on cricket betting site, Bet365. The Pakistan Cricket Board (PCB) was unhappy as the streaming done had been done with its knowledge. This act had caused outrage in Pakistan because betting is illegal in the country.
An agreement has been signed between PCB and ITW for the distribution of PSL streaming rights outside of Pakistan from 2019 to 2021. According to Times of India, ITW had struck a deal with cricket betting site, Bet365 shortly after PSL began in February. As soon as PCB got wind of matches being available to bet on, they immediately wrote to the betting site who compiled by taking down the matches in early March.
Mohsin Khan, former Pakistan test cricket batsman had the following to say "I can understand the bets were taken only in countries where betting is legal but…even that is not good for the PSL, which is a Pakistani brand where betting is illegal"
PSL V was almost at its end before the tournament was shut down by the government.
Title: Akhtar Wants India-Pakistan Cricket Series, Gavaskar Deems It Unlikely
Posted On: 16/04/2020
Author: Tony Willets