India Face Off Against England in Women's T20 World Cup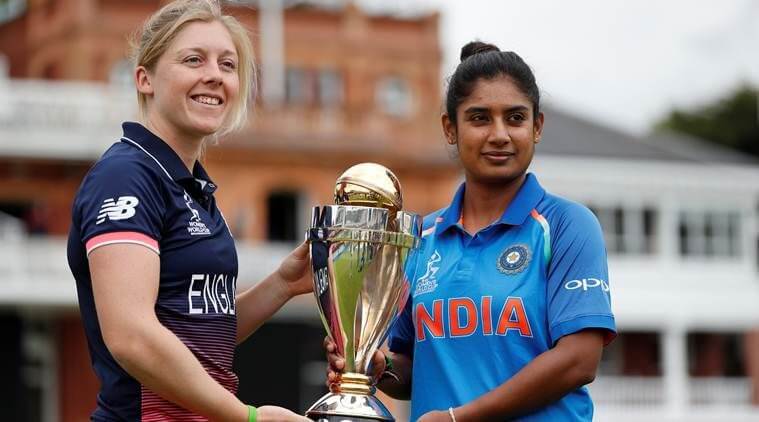 A win against India would be a dream come true for the women's cricket team. However, it is likely that England will be eliminated from the Women's T20 World Cup without a ball being bowled. The weather on Thursday is looking ominous with Tropical Storm Esther expected to bring rain for most of the day.
England are scheduled to face India last four in Sydney at 04:00 GMT. If a match is unlikely to take place, then India will automatically qualify for the semi-final while England will finish their tournament at second place in Group B.
BBC Weather's lead presenter Simon King had the following to say "It's going to get much wetter. Rain is expected to fall for most of Thursday with the chance of the odd thunderstorm mixed in.
The first semi-final featuring England is definitely under threat for being called off without a ball being bowled."
Hosts Face Against Weather to Reach Women's T20 T20 Final
Australia are all set to face off against South Africa in the second semi-final but are unfortunately staring down the same result as England. The defending champions and hosts of the tournament will finish the group as runners-up in Group A should the match be called off.
King had the following to say about the second semi-final match "With the rain eventually clearing away later on Thursday, there's a very small chance of some drier weather for the second semi-final but it may be too late in the day".
Former England players are not happy with a lack of reserve day for the semi-final matches. Alex Hartley, winner of the 2017 World Cup told Test Match Special it is "mind blowing" that reserve days have not been kept aside for such important matches.
The weather is meant to clear up the following day on Friday with forecast of sunshine.
Hartley had the following to say "Rain happens, even in Australia. I'd rather have the chance of playing – it's an hour's flight to Melbourne from Sydney. It's not like they're asking players to fly halfway round the world.
India and South Africa have played the most consistent cricket so they do deserve to be top of the group but it is mind-blowing there's no reserve day."
The tournament has already witnessed a few matches being washed out. South Africa were able to secure the top position in Group B after their match against the Windes had been washed out.
Thailand's match against Pakistan was also abandoned but the Thai players were more upbeat on the day and showed off their dancing skills to the public.
Title: India Face Off Against England in Women's T20 World Cup
Posted On: 05/03/2020
Author: Tony Willets